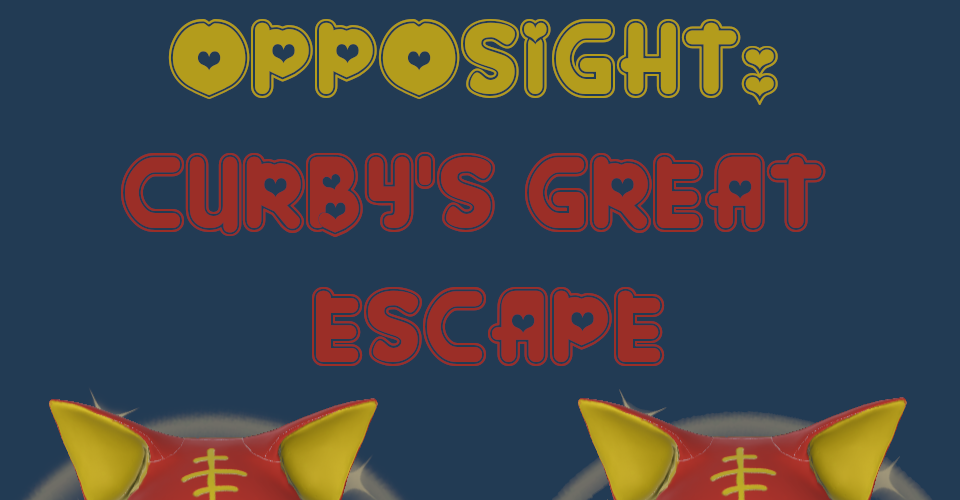 Opposight: Long Curby's Escape VR
A downloadable game for Windows and Android
Curby was once a super long boi, and flew around happily. He has been your friend and confident for a long time. However, something terrible happened...One day, he accidentally split into two and became trapped in a local cafe. Use your special left/right vision to find the way to the top and set him free!
Controls:
Left Joystick - Rotate around / Right Joystick - Move forward and back
Left Trigger - Open LEFT eye / Right Trigger - Open RIGHT eye
Grip to grab
The triggers on the controller switch between the opposite left or right eyes....just in case you are lost in the darkness.
Glass is solid in your tinted worlds, so you might have to fumble around in the room at the top of the stairs in order to set your Curby free.....
Good luck, and remember: "2 Curbys in the hand are like one in.....in...in...the.....bush.....what just happened!?"
Well enjoy!
Made by:
Peter Wilkinson - Lead programmer, gameplay mechanics and design
Sarah Assmus - UI, programming, level design
Diego Milan - Level design, programming, texturing
Vladimir Karashchuk - 3D Curby Asset and Destructible Windows/Doors
Assets We Used:

CoffeeShop Starter PAck by Puzzled Wizard (Asset Store)
BarProps by SIMPLEMODELSFORME (Asset Store)
Door model by Arnau Rocher Alcayde (Sketchfab)
Window model by Juan Camilo Guarin Penaranda (Sketchfab)
Cartoon VFX by JMO (Asset Store)
Pixabay for Music and Sound Effects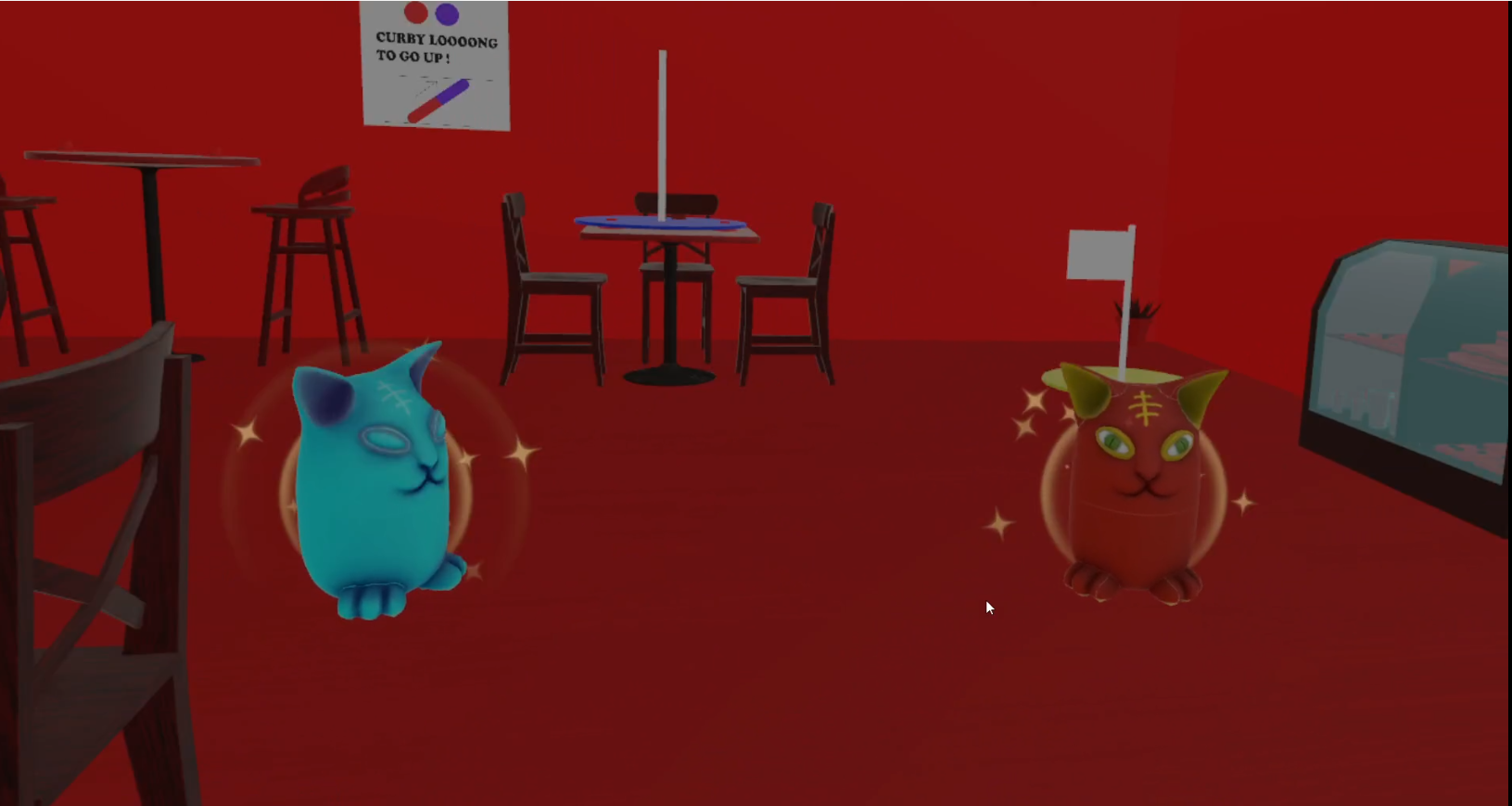 Download